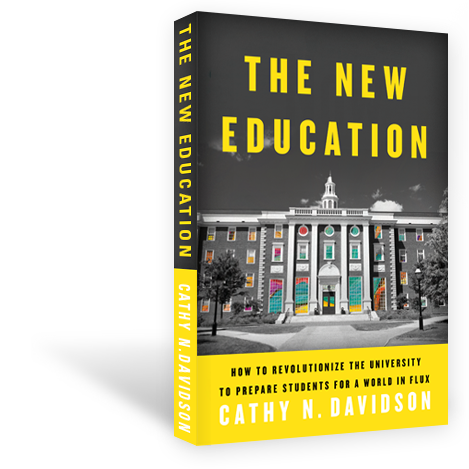 A leading educational thinker argues that the American university is stuck in the past—and shows how we can transform it for our era of constant change.
"The New Education is an inspiring, well-researched, and compelling manifesto for a revolution in learning and teaching. It is a book for everyone who wants to understand why and how universities need to be reimagined for the 21st century—those who have been "educated" and those who aspire to be. It is the most important book I have read in many years."
—Tony Wagner, Harvard University i-lab Expert in Residence, author of The Global Achievement Gap and Creating Innovators
Cathy N. Davidson directs the Futures Initiative at the Graduate Center, CUNY, after twenty-five years as a professor and an administrator at Duke University. Appointed by President Obama to the National Council on the Humanities (2011-2017), she also sits on the Board of Directors of Mozilla. The author of many books, including Now You See It: How the Brain Science of Attention Will Transform the Way We Live, Work, and Learn, she has written for the Wall Street Journal and Fast Company, among other publications. The 2016 recipient of the Ernest L. Boyer Award for Significant Contributions to Higher Education, Davidson lives in New York, NY.
More »