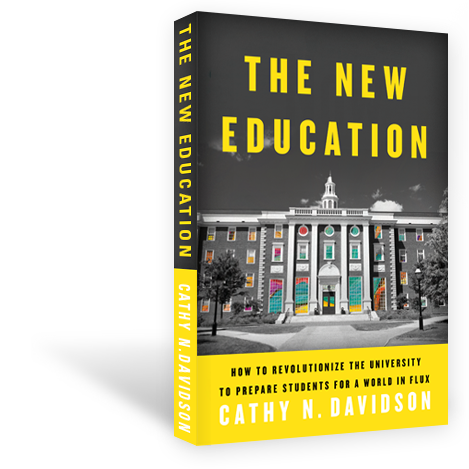 "The New Education takes a good hard look at the old education, and finds it sorely wanting. Are colleges and universities failing an entire generation of young people? Yes, argues Cathy Davidson, a renowned literary scholar and a leader in higher education reform. This is an important and illuminating book whose argument is driven by a deep knowledge of the past and an even deeper commitment to the future."
—Jill Lepore, David Woods Kemper '41 Professor of American History, Harvard University
Cathy N. Davidson, educational innovator and a distinguished scholar of the history of technology, is an outspoken proponent of active ways of learning that help students to understand and navigate the radically changed global world in which we now all live, work, and learn. The 2016 recipient of the Ernest J. Boyer Award for Significant Contributions to Higher Education, she champions new ideas and methods for learning and professional development–in school, in the workplace, and in everyday life.
More »